New to Celiac Disease? Have questions about following a gluten free diet? Check out our Mentoring Program for individualized help.
---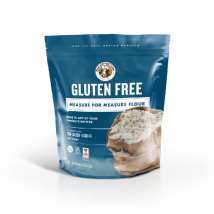 Here's the link for King Arthur Flour and Baking Products. http://search.kingarthurflour.com/search?p=Q&asug=&af=type%3Aproducts&w=gluten+free from Mariann: Some of these you can find in our local stores – Whole Foods, Heinens, Giant Eagle, Sur La Table,  etc…  BUT ….. their availability is often unreliable. Some of the products you may need to order direct. My experience with multiple direct orders has been positive as has ...
Read more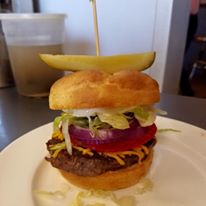 http://www.cafeavalaun.com/ 4640 Richmond Road Suite 200 Warrensville Heights, Ohio 44128 (216) 245-6666 If you have not had the opportunity to make it to Cafe Avalaun for the Friday Night Special Dinners you are missing the best fully g-f fare and allergen friendly fare in NEOhio!!  The spring fish fries were amazing.  Burger nights a blast. Southern Fried oh so tasty and ...
Read more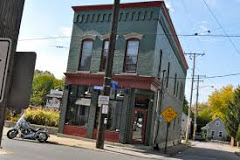 http://tremonttaphouse.com 2572 Scranton Rd Cleveland, OH 44113 (216) 298-4451 Great gluten-free beverage listing in their 'special needs' section including fully g-f beers, gluten reduced beers and ciders!   Enjoy the upscale bar food, cozy pub atmosphere, and a spacious outdoor patio!! Options for the g-f diner listed on the menu!
Read more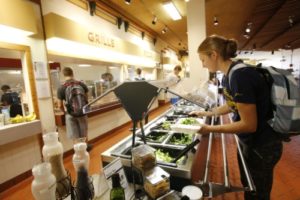 Kent State has country's first gluten-free dining hall on a college campus By Marilyn Miller Beacon Journal staff writer Read it here: http://www.ohio.com/news/local/kent-state-has-country-s-first-gluten-free-dining-hall-on-a-college-campus-1.709605#.V81zug3Qarw.email
Read more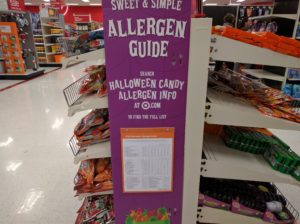 Found a display in the Halloween candy area of Target with a tear off sheet titled: 2016 Halloween Allergen Guide. Click the link to see the guide at the Target website. The Guide states: "The allergens listed for the 2016 candy items below have been confirmed by our manufacturers, and listed in their ingredient statement." The items are ...
Read more