New to Celiac Disease? Have questions about following a gluten free diet? Check out our Mentoring Program for individualized help.
---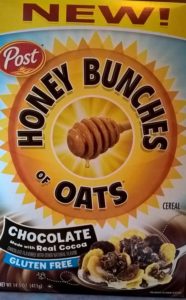 I was wandering the supermarket and came upon Post Honey Bunches of Oats Chocolate flavored which was labeled gluten free. Only the chocolate flavor is gluten free and the ingredients note "THIS PRODUCT USES GLUTEN FREE OATS". The cereal is tasty and not too sweet and has a crunchy texture even after sitting awhile in the milk. ...
Read more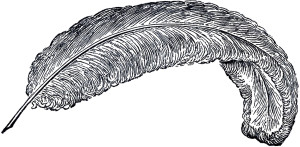 NECO (New England Celiac Organization) is doing a survey of GF college students and recent grads to find out what schools are doing well and where there is room for improvement. https://www.surveymonkey.com/r/NECeliac_Spring_2016fb The survey will be open for the month of April. They are giving away three iPad Minis to randomly selected respondents who complete the survey. Consider ...
Read more
taste2900.com Taste Restaurant 2900 Broad St. San Luis Obispo CA 93401 Eileen writes: If you are in San Luis Obispo, California drive very fast to Taste.  This restaurant had small plates and the best ones are the AMAZING variations of gluten-free corn Mac and Cheese. You can have blue cheese, bacon, mushroom, broccoli, caramelized onions, provolone,  roasted red ...
Read more
thesteepingroom.com (a tea room) 4400 N Lamar Blvd #102 Austin, Texas 512-467-2663 Eileen writes: I was visiting Texas and went to The Steeping Room for a tea party. I don't know about you but, when I have gone for tea since I was diagnosed I have had tea and "the salad" . At the Steeping room I had the full tea listed ...
Read more
slodoco.com 793 E Foothill Blvd, Unit F San Luis Obispo CA 93405 805-782-9766. Eileen writes: Everything in San Luis Obispo goes by SLO so this is the SLO Donut Company. They have a regular donut shop with a huge variety of donuts. It looks like the staff can be as creative as they want all the way from maple and ...
Read more