New to Celiac Disease? Have questions about following a gluten free diet? Check out our Mentoring Program for individualized help.
---
Question: I have to stay at [a local hospital overnight and they are not very helpful with gluten free options. I was told I have to pick food off the regular menu. I can't believe a hospital does not have gf food. Suggestions? Thanks. Answer: Thank you for writing with this excellent question. Patients who require ...
Read more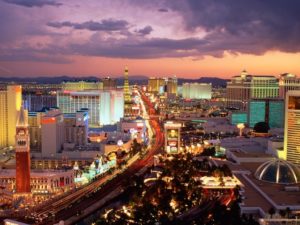 My husband and I recently attended a niece's wedding in Las Vegas – just a 'mini trip' of about 3 days. Who knew Las Vegas had so very much to offer. My gluten- free diet needs were easily and deliciously accommodated in 3 venues: 'The Buffet' restaurant Excalibur Hotel/Casino, where the maître d' summoned the ...
Read more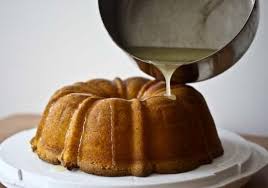 White Wine Cake ¼ cup chopped pecans 1 box yellow cake mix ( Betty Crocker Gluten Free) 3 oz. instant vanilla pudding * ¾ cup water ¾ cup oil 2 tsp cinnamon 4 eggs ¼ c brown sugar ¼ c white sugar ½ c white wine Glaze ½ c margarine 1 c sugar ¼ c water ¼ c white wine Grease and flour 10"bundt pan. (I used sugar instead of flour.) Sprinkle ...
Read more
thedriftwoodgroup.com/restaurants/bin-216/ 1515 Euclid Ave. Cleveland, Ohio 44115 (216) 860-0530 Located inside the playhouse square facility this wine bar is not a location for dining out with gluten-free needs.  That being said, if you are looking for a cozy wait until your show starts they have good wines and small bites, g-f is limited to stuffed dates and shrimp cocktail ...
Read more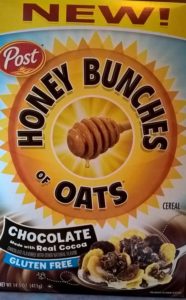 I was wandering the supermarket and came upon Post Honey Bunches of Oats Chocolate flavored which was labeled gluten free. Only the chocolate flavor is gluten free and the ingredients note "THIS PRODUCT USES GLUTEN FREE OATS". The cereal is tasty and not too sweet and has a crunchy texture even after sitting awhile in the milk. ...
Read more